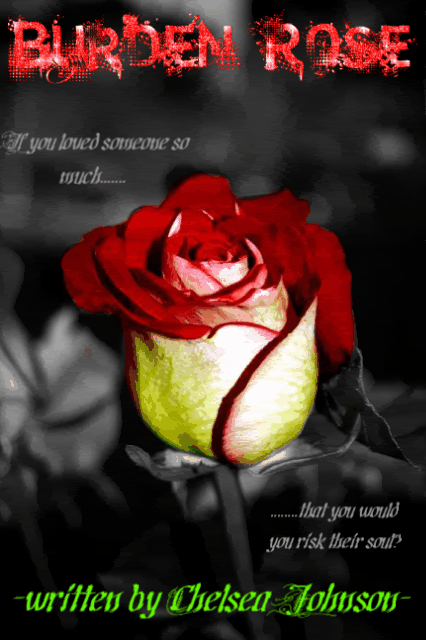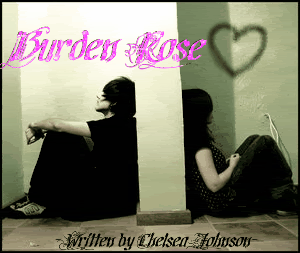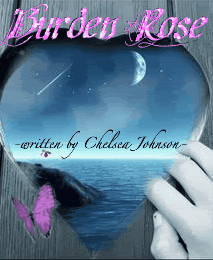 All banners by myself lol
Chapter One- First Sight
I gripped the steering wheel as I stared through my windshield, The ever foggy town of Winchester stared back. I turned off my radio, the weather station wasn't going to surprise anyone, the weather was always the same here. I passed the Winchester Manor, no one had lived there as long as to the 1800s. The house was said to be haunted of it's past residents, thats why I loved it so much. I glanced through the black gates, something caught my attention, I pulled off to the shoulder and got out of my busted up station wagon. I leaned against my car as I lit a cigarette, I glared through the bars. I watched a moving truckers unload very expensive furniture into my fanasty home, I cussed under my breath. I had planned to buy that building after I finished both High school and College. I saw something emerge out of the house that made me drop my cigarette. A guy dressed in black strode out of the house with his hands in his pockets, he had midnight black hair that swept over the side of his face. He wore tight jeans and a distress shirt to match, he looked like a male model.....no a god. I blinked too many times to make sure he was real, yep that beautiful creature was real. He must've felt my stare, his eyes locked with mine. His eyes were impossible, Silver moons with a black crater in the middle that was framed with long black lashes. It was either me or the eyes were growing bigger,
No stupid! He's walking this way!
.... my mind screamed at me. He slipped throught the gate and stood about a foot from me. "Hello...."
His voice was deeply incredible, yet very light and friendly. I blinked a few times, demanding my brain to kick back into gear.
"H-He-Hello...." I choked out, he smiled at my stammered greeting. He took a bow, my brows raised at the very old-fashion gesture. "My name is Jarren De Lurre, what may I ask is yours?"
His face was leveled with mine again as he straighten up and waited for my answer patiently.
I racked my brain, what is my name? It finally clicked, "Evaia Lelle Royte....." He grabbed my hand and kissed the top of it like a gentleman.
"Pleasure, would you like to join me?" His hold on my hand remain present, it was cold and hard. He pulled me along as I nodded mutely.
We slipped through the gates once more, I couldn't take my eyes off of him. Apparently, he couldn't either, I stared into his metallic eyes. Finally, he broke away from my stare, I felt my cheeks burst into flames. I looked around , we were inside this Manor, how did that happen?
"Welcome to the De Lurre Manor..." His soft voice rang in my ears making it more dramatic. My eyes grew huge from awe, I felt my mouth fall to the ground. Everything was so elegant, the floors were stone cold marble, the furniture and the curtains was covered with red Velvet. I slowly walked to the nearest curtain and with my free hand stroked the soft fabric. "Wow..." I breathed, Jarren chuckled at my gaping expression. "Yes..." I notice that our hands were still linked, my cheeks light up like christmas lights.
I looked towards the ceiling length window, "I was kinda mad at you, ya'know." I admitted shamefully, He spun me around, then lift my chin up so that we were meeting eye to eye. I was lost for words as I melted with his liquid metallic eyes but his words floated in my head like a peaceful melody. "What could I ever do to upset you?" They didn't match the flow of his words.
"Be-because I was planning on buying this house." I gasped, he smiled as he stroked my cheek, "Is that all?" I was unable to answer, he looked up over my head as if thinking of considering something. He's breath-taking gaze met mine once more, "We can always share it." He flashed an amazing smile, I thought I heard my heart broke. "O-Oh-Okay." I studdered my words that match my heart beat.
Chapter One
Chapter Two
Chapter Three
Chapter Four