10 years Later
Emerald Lea Lahote

Emerald is your typical girl. She is thirty three and has two children, Jason and Emily.
Before she had Emily, Emerald was with her parents and Jason. Her best friend Eric had abandoned her when he found out she was pregnant.
So Emerald lived, had her son and stayed with her parents, still hurting from losing her best friend.
But when Emerald goes shopping for groceries she runs into Eric and he imprints on her. Since then she has been through a lot, with how Eric treated her, how her dad handled it, and how she lives through it.
Emerald is now married to Eric, and that's when her second child came along, and all in her life is going well, that is until Embry comes along and imprints on Emily, Emerald and Eric's daughter.
Emerald has a full life, and not one day goes by where something big, be it bad or good, happens.
Emerald loves her life and wouldn't trade it for anyone.
Emerald | Thirty three | Married to Eric | Five Kids | Taken By Rebekah

Eric Jake Uley
Eric is the son of San and Emily, and the biological father of Emily, step fathering Jason.

His parents raised him to think that having kids before marriage is a sin, let alone getting pregnant.
So when Emerald gets pregnant with Jason, Eric abandons her, and lets her do it alone with no help, when Jason's dad want's nothing to do with him.
He was alone, dating Macie, now a wolf, having a good life, but part of him still misses Emerald.
When he runs into Emerald, while going grocery shopping, he finds out that he will miss Emerald a whole lot more if he's away for to long. He imprinted.

So now he has his own child and is married to Emerald, seeing Jason as his own son, and has a daughter. What else could he ask, until his parents start bugging to see Emily, and not Emerald or Jason.
Eric keeps trying to tell his parents that Emerald and Jason are part of his family also, and if they want to see Emily so much, they will see Emerald and Jason also.
He know's the only reason that his parents want to see Emily so much is that she is blood, and Jason isn't.

Things aren't going his way lately, especially when Embry imprints on Emily.
Eric | Thirty Seven | Married to Emerald | Five Kids | Taken By Skylar

Paul Alex Lahote

Paul, the hothead of La Push, s proud husband, father and grandfather.

Most of the time with Jason, Paul didn't think he would get another grandchild, then Emily came.
Paul is very protective of his daughter and grandchildren, and no one will want to hurt them, since, like mentioned before, Paul is the hothead
Paul is also a loyal kind hearted guy, if he likes you.
Paul | Fifty Eight | Married To Rachel | One Kid | Taken by Skylar

Rachel is the wife, mother and grandmother in here, and still looking quite young.

She, in ways, can be much worse than Paul, when it comes to attitude, but that's because she cares about her family.
Paul learns many times how she can be when she's angry, and she often finds many ways to get mad. 
She's a kind woman, and reasonable, if she likes you.
Rachel | Fifty Seven | Married To Paul | One Kid | Taken by Rebekah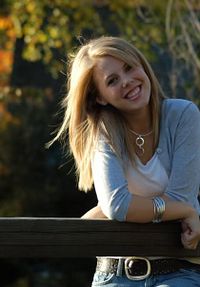 Blair Mackenzie Smith
Childhood friend of the la push kids till she moved away. Move back on her own after her parents disown her for no reason. She is a good singer and cosplayer.

Blair | Eighteen | Single | No Kids | Taken By Roman Cullen
Forum:

Full Name:

Bio:

Age|Single/Imprints on/Dating|Kids|Taken By
Full Name:Anastasia June Call

Bio:She is the cousin to Embry Call. Shes lived in New York since she ran away from LaPush at 16. She is doing her last year of high school. She skipped 8th grade because she was so smart. She was in her math class when she saw Jason. She knew right away that she imprinted on him

18 /Imprints on Jason |Taken By ♥THERE IS NO ONE LIKE US♥