This is my second FF, please read it and tell me what you think.
In this story everybody are humans. Bella is Alice's sister and Emmett is their brother. They are very rich. Bella is more like Alice than Bella in twilight. She loves shopping, fashion, parties and she had a lot of boyfriends :) The Cullens (Edward, Rose and Jasper) are their old friends. They moved in Alaska 7 years ago. Now they are come back.
Read to see what will happen :)
Why I choose this title?
I know it's not something...i don't know what. I was searching for some old legends and myths trying to fing perfect name for love story. Than I read this on one page:
In ancient times, moon along with other heavenly bodies was revered. This fascination with the moon, gave birth to many myths and legends. It has always been associated with love and beauty.
And I didn't know what to do next :D So I put that title :D
Oh, and I don't refuse banners :D So...read it and tell me what you think...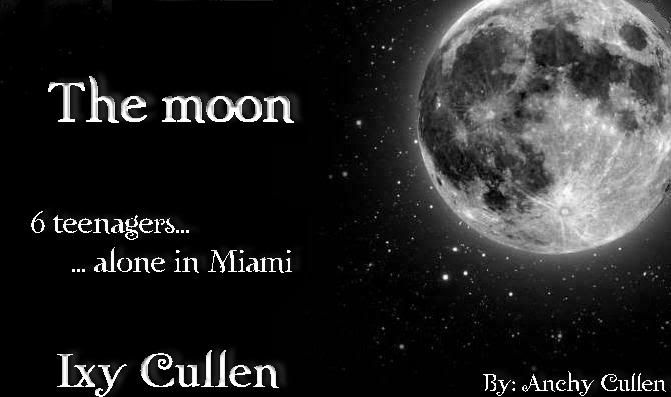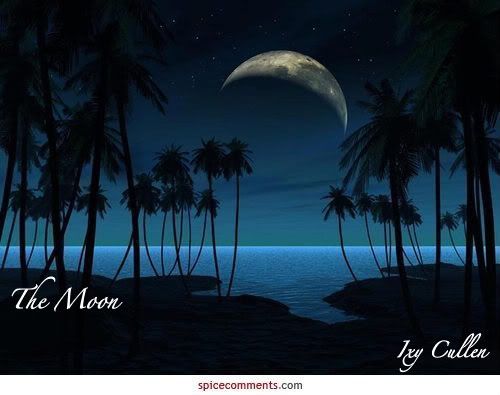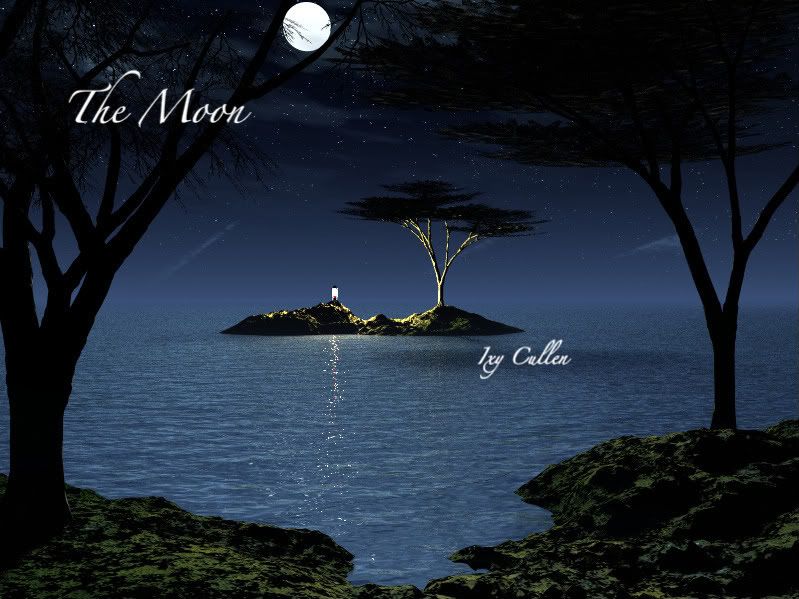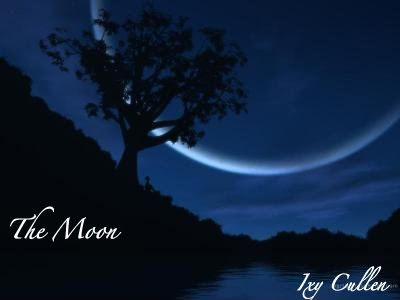 1.Summer brake
Alice woke me up this morning. Ugh, I hate that little pixie. She was jumping and screaming in my room.
"Wake up Bells, It's first day of our summer brake, wake up!"
"I want to sleep. Go away!" I said hugging my pillow.
"Don't be ridiculous Bella, we need to go shopping, come on, you love shopping!"
"Ugh. Alice, I WANT TO SLEEP, we were shopping yesterday, I'm tired, leave me alone!"
"No way. You will get up now! Come on" Than Emmett came in our room. That means-No sleeping.
"Hey sis, I was planning to wake you up, but this little pixie ruined my plans." He said.
"I want to sleep" I murmured.
"WOW, I have an idea. Yes, yes, yes!!!" Alice started screaming and jumping like two years old girl, again.
"What's now?" Emmett asked
"Bella, get up, I have an amazing idea, we need to talk with Charlie…"
"Ugh. What's your idea?" Emmett asked.
"You remember that dad bought house in Miami two years ago and we never went there?"
"So?" I asked still hugging my pillow.
"We are going in Miami!!!" She must be crazy. Miami? Crazy pixie.
"You are crazy" Emmett murmured "Oh, I forgot, Charlie said that he want to talk with us"
"Yay, that's a chance to tell him. Now get up Bella, we need to dress up and talk with Charlie"
After our fashion show for choosing clothes for today we went down stairs so talk with Charlie. (
http://www.polyvore.com/meeting_cullens/set?id=9888384
)(
http://www.polyvore.com/meeting_cullens/set?id=9888645
)
"Hey dad" I said
"Good morning girls"
"Dad, we want to ask you something" Alice started
"What it is?"
"Umm…humh…We want to…Can we go in Miami for our summer break? Please dad" Alice said
"Sure kids, but I have one condition." Wow, he must hit his head this morning.
"What's the condition dad?" Emmett asked
"Do you remember the Cullens?" The Cullens. They used to live here. They moved 7 years ago. I remember them. Dr. Carlisle and Esme Cullen. And his kids: Rosalie, Jasper and Edward. Rosalie was the most beautiful girl. She was my best friend. Jasper was her brother. He was good friend. I bet that he is very handsome guy now, he was blond. And Edward…He was loser. He wasn't beautiful like his brother, he was shy, he didn't have friends…He was weird.
"Yea dad, so what's with the Cullens?" Emmett asked
"Carlisle and Esme had some work in Australia, so their kids will stay with us while the summer brake."
"You mean, they will stay with you dad" I said.
"No, Bells, they will come with you in Miami"
"No way!"
"Yay, It will be so much fun!" Alice said.
"But dad…" I protested.
"When are they coming?" Emmett asked
"Today, I mean...this morning" I hope that Jasper is handsome, because I don't know what I'm going to do all summer brake with out boyfriend. Oh, I know. I will be stuck with the Cullens!
Bella's room
Please tell me what you think