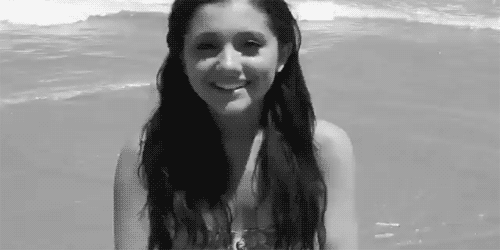 After a horrible accident that killed both of her parents, Ariel Winters

was moved to La Push with her aunt Serena Goodman. She is heart-broken
over her parents and refused to talk to anyone about it. After many failed attempts,
Serena sends Ariel to school where she runs into Seth Clearwater, quite literally.
And thus begins the heart-wrenching love story of Seth Clearwater and Ariel Winters.
Enjoy!
Preface
It was a normal August evening when Ariel Winters and her parents decided to

eat out instead of having dinner at home. They were all chattering happily
about her father having got a promotion a week prior. Ariel couldn't help but think
how perfect how life was. She was supposed to marry her boyfriend of two years in a couple
months, her parents were on board with it, her best friend was going to her bridesmaid.
Life couldn't get any better for the soon to be eighteen year old. Oh how she wish didn't think 
those words.
"Ariel, dear, have you made your guest list yet?" Her mother Sadie said, turning around
in her seat and changing the subject over to her wedding.
"Not yet," she said, looking into her father, Joe's eyes through the rearview
mirror, "Adrian is still trying figure out who he is inviting."
Sadie laughed jovially. "That boy, he'll be late to -"
Those were the last word's she heard her mother say before a drunk
driver had swerved and hit their car head on.

Ariel woke up to the sound of screaming. It took her a moment to realize it
was her and that she had a nightmare about her parents again. Her eyes filled with tears
as her aunt came in her room to comfort her. Serena Goodman sat down on
Ariel's bed and hugged her niece tightly whispering soothing to her, like she had done
every night the pass week.
"It's alright, baby girl. Things will get better." Serena whispered, trying
to believe those words herself.
Preface is done! From Chapter One and on the chapters will be
First person point of view. Hope you enjoyed it so far. For chapter one, I

need at least five comments. Thanks. - Chelsea xx