Hey Guys this is my second fanfic, my first is College Romance http://www.thetwilightsaga.com/group/fanfiction/forum/topics/colleg...
Bella Swan is a student in forks high who is constantly teased. She is a complete geek, she wears over sized glasses, has no fashion sense and to top it all she has no friends. Her top bullies are Jessica Stanley and her followers, and ... yes you guessed it, Edward Cullen, and his bff Emmet MCcarty. Bella's parents divorced when she was 4 years old. Her mother Renee is from London, and her father Charlie is a Forks native. When they divorced Renee took her brother Jasper with her, and Bella stayed with Charlie. So when Bella has had enough of all the torture at school, she decides to pay Renee and jazz a visit. She stays with them for a year, then she comes back a totally complete person, she comes more comfident than ever, and beautiful. So how will Mr. Popular react to her arrival? will he realize what a complete idiot he was?
SWANS
CHARLIE- 45
JASPER- 17 GOING ON 18
BELLA- 16 GOING ON 17
CULLENS
CARLISLE- 42
ESME- 41
EDWARD- 16 GOING ON 17 (ADOPTED)
ALICE- 16 GOING ON 17
HALES
ROSALIE- 16 GOING ON 17
MCcarty
EMMET- 16 going on 17
BLACKS
BILLY- 45
JACOB- 16 GOING ON 17
OTHERS
RENEE- 43
JESSICA STANLEY- 16 GOING ON 17 
FOLLOWERS: LAUREN MALLORY- 16 GOING ON 17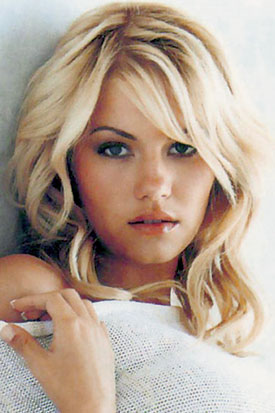 NIKKI- 16 GOING ON 17
ASHLEY- 16 GOING ON 17
ANGELA WEBER- 16 GOING ON 17 
CHAPTER 1
Beep, Beep, Beep....
Crap! i moaned. Another day of my meaning less life, another day of my non- existance. Another day to get teased, and shoved. My name is Bella Swan, i'm in the 9th grade, it's the middle of May, and i can't wait until the beginning of summer vacation. I am a geek. I have over sized glasses, braces, no fashion sense, boring brunette hair that comes up to my waist, and boring brown eyes. I get straight A's and I'm always stuck behind a book, to me their's nothing wrong with reading, but not according to others. I'm always getting pranked, pushed and shoved onto the floor. and I don't have any friends. I may be all these things, but i know what i want in life, who i am, someone that works hard to get what they want, to succeed. I want to travel the world, there is so much more out there, things that go on, things that we don't take notice of, because we are so involved in our own lives, being selfish. Sometimes i do wish that i had friends, someone to share all my frustrations with, to vent to, someone that would understand and talk to, about anything. My father is the chief of police of Seattle, so he's hardly home, but when he is it's like i'm the only one on his agenda, rather all the criminals. We try to spend each second that he has with each other, we'll go hiking or down to La Push to visit his good friend Billy Black and his son Jacob. Jake is like a brother to me, we grew up together. But even with Jacob, i can't let him in on all my worries and frustrations. But i think he sees right through me. So why not tell him? One word. Guy. Jacob is a boy, he wouldn't understand, plus if he let it slip to Billy, he would surley tell Charlie, and i will not be having that. Jake is not my only " brother", i do have a biological brother, Jasper, or Jazz. He lives with my mother, Renee, in London. When my parents divorced, i stayed with Charlie, and Renee took Jasper with her. They would visit us every summer, but they haven't fo a while. To be honest, i missed my brother like crazy. He was like my own form of therapy, he could calm you down in a second, make you feel at ease. We both play an instrument, he plays the guitar, and i the piano. i have my own music room, so anytime that i want to let out all my frustrations i turn to my piano. but just because i have my piano doesn't mean that i don't need a friend to console me and talk to and vise versa.
I've stayed long enough in here, time to get out of my sanctuary and into the shower. I let the water cascade down my back as i thought about what today would bring me. I had good days and bad days. Sometimes they would leave me alone, and other days, well let's just say i want to crawl into a hole and die. Okay, time to get out. I went into my room and put on my usual jeans and t- shirt combo with sneakers and over sized jacket. I combed my hair up into a ponytail, and headed downstairs. i went into the kitchen, grabbed a bowl and served myself my favorite cereal, fruit loops. Chewing each spoonful slowly. Once done, i washed my bowl, dried it and put it away. Sighing, I new i couldn't delay it in any longer. I had to go to school at one time or another. I headed outside and into my old red truck chevy, that Charlie had bought off Billy. Another reason to get teased, but i don't care, i love it. It has personality, which is more that can be said about it than the idiots at school. Well, there not all idiots, some just choose not to talk to me. I can't blame them, if they did they woud be victims of the torture as well.
I parked in my usual spot, took a deep breath, and stepped out of my tuck. And here it goes again, the stares, the whispers. As i started walking to class, i was approached by Jessica and her followers Lauren, Nikki, and Ashley.
" Freak!" one of them yelled.
" Ugh, Bella, Bella, Bella" jessica sneered. They were cornoring me.
" what will we ever do with you? Don't you ever get tired of your existance? Maybe that's why your mommie divorced your daddy, to get away form you, she realized what a good for nothing of a daughter she has" at this point i was at the verge of tears, but i vowed to never let them see me vulnerable, see me cry, so i held it in, but a little to late, my eyes were getting really watery, i could feel it.
" AWW, is little Bella gonna cwy? huh?" grabbing my ponytail, she whispered
" Just do us a favor and disappear, you'll be making us great favor"
" Jessica! Get away from her!" Alice yelled at her
" You again"
" Yes, now you have no business to do with her, she's not your friend, and she's not one of your line of puppy dogs, so i'm telling you nicely, step away from her, and leave. now." foe a little thing, she sure was menacing
With one last glare towards me and Alice, Jessica and her little followers left.
" Are you alright" her voice softened " She's a horrible monster"
" yeah, thanks" I whispered, waved goodbye, and left to class.
Alice Cullen. My savior. She always came in to save me when i needed it. She was the only person that was actually nice to me. But for some reason i always shied away from her. She always tried to talk to me, but i never responded, only with a few words here and there. She's a really happy go lucky kind of girl. So full of energy, so full of life, she jumps up in joy. She's a tiny girl, about 4'11. tiny in the extreme, with tiny facial features, and very beautiful. she has short hair that goes in every direction. with blue eyes. she's like a little pixie.
I was the first in class, like always, and seated myself in the middle. Slowly all the students filed into class, shouting profanities my way. Great! i thought, now there throwing spitballs at me, as i took some out of my hair. The day went by in this same fashion. Lunch. Weird that this part of the day tha no one really bothered me. They were all to busy with each other. Eating, talking, making a fool of themselves, couples groaping each other etc. Sometimes they would get tired of themeselves and come bother me, but that was once in a blue moon. i chose very carefully of where to sit. i was at the farthest table away from everyone else. i was secluded, and i liked it that way. I took out my iPod touch, put on my earphones, and listened to my music. the only thing that calmed me down during school hours.
As soon as the little peace that i had, it left. Cullen. Edward Cullen to be exact. The king of all torturers. He was worse than Jessica. He was approaching my table, and he wasn't alone, when is he ever. He's either hovered by girls, oh yeah, he's a total player, or by guys trying to get into his group of friends. He was followed by Emmet MCcarty, his best friend.
" Hey metal mouth" Emmet called.
Ugh, that is so old. He stayed back, as Edward came closer. He came to my side and took out my earphones, and hovered over me.
" I guess the little message from Jessica didn't make it's effect as intended to" Edward said
So they were trying to scare me off. Partnering up.
Well i wasn't gonna please them.
" i guess we'll just have to make ourselves more clear next time, since your having some trouble."
" what's it to you if i stay or go?" i asked
" your presence. Your taking up precious space, oxygen , do you really think that anyone would notice if you left, no we wouldn't, pfft... your pathetic"
OH! now he got me mad!
" i'm pathetic.really? Your a no good kid, that must be the shame of the Cullen name, who barely passes his classes and uses girls as he pleases. yes, i'm a geek and i may not have any friends but at least i'm not surrounded by two- faced people. at least i know who'sfake and who's not, like Alice, your lucky to have a sister like her, but your too narsassisic to realize, oh i'm sorry is that too big of a word for you? At least i know who i am. At least i'm going somewhere, i'm not throwing my life away. I'm glad that i'm not part of your little superficial world. it's filled with horrible, selfish people, well there are some exceptions, but one of them isn't you."
there was a short pause as he took in everything that i had said.
" I think we're done here, goodbye"
And with that i put my earphones back on. Leaving him still hovering over me, slowly he straightened himself, looked at me and left, with Emmet following behind. I don't know where all the courage came from to tell him off. That was the longest speech i had ever made, i never spoke, i never had to answer questions in class, since the teachers trusted that i already new the answer. It felt good to tell him everything that had been bottled up, it felt empowering. But maybe by tomorrow it'll wear off.
Such a pretty face like his why did it have to be corrupted the moment he opened his mouth, or by hi actions. I know he's smart, why is he wasting it all away? UGH! why do i even care? wait i do know, i myself also found Edward pretty irresistable. But my good opinion of him was vanished the first day he ever spoke to me, and it was to humiliate me. The bell finally rang, and i was off to my  next class. Thankfully my next class went by quickly. As the bell rung announcing that the day was over, i headed towards my toasty warm truck, even in may, forks is still rainy as ever, and cold. when i was infront of my truck i noticed Edward staring at me. weird. probably planning something as he warned me he was. as i drove off, he was still looking at my direction. i just shrug it off, and headed home. Well it went better than i thought it would of gone.
A/N SO THERE'S THE FIRST CHAPTER, HOPE YOU GUYS LIKED IT. THE NEXT CHAPPIE WILL BE IN EPEOV AND MAYBE ALICE POV. I HAVE HALF WAY DONE. SO...
READ
COMMENT
ENJOY :)
P.S. IF TANYA EVER COMES INTO THE STORY, SHE WILL NOT BE PART OF THE MEAN GIRLS, I SORT OF FEEL SORRY FOR HER, SHE'S ALWAYS THE EVIL WITCH IN THE STORIES, WHICH I DON'T UNDERSTAND WHY, IN TWILIGHT SAGA SHE NEVER CAME ACROSS AS SUCH. SO SORRY FOR YOU ALL TANYA HATERS. SHE'S STAYING ON THE GOOD SIDE. THE ONES THAT DO DESERVE IT ARE JESSICA STANLEY AND LAUREN MALLORY? AGAIN HOPE YOU LIKE THE CHAPPIE :)