Book 1 Plot: When Bella meets 3 handsome strangers, her world is turned upside down. Nothing is as it seems, secrets, lies and danger all around her all at once. She eventually finds her torn between friendship and love, but what happens as danger is nearing closer?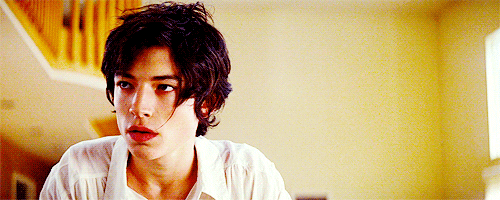 Jason Ezra Collins || 19 || Not Human-Demi-God || FC: Ezra Miller
First Appears in: Book 1
Friends: Caleb, Steven. Grows Close to Bella Aswell. He is rather protective over her. He may act like a jerk at times, but that's only when he is angry about something.
Enemy: Stefan
Steven Pouge Michaels || 21 || Fallen Angel || FC: Taylor Kitsch
First appears in: Book 1
Friends: Grew up with Jason and Caleb. They are like brothers to him. He grows close to Bella as well.  He is the leader of the pack he and his friends formed. He can be rather charming and sweet.
Enemy: Stefan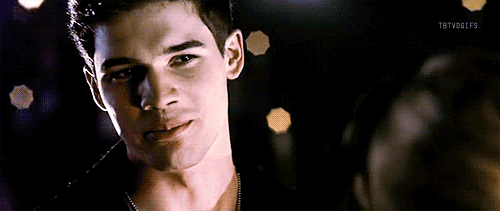 Caleb Danvers || 20 || Son of Ipswich (Witch/Demonic Powers) || FC: Steven Strait
First appears in: Book 1
Friends: His best friends are Steven and Jason. They are like brothers to him, he has known them or many years now. He becomes close friends with Bella as well and woves to protect her no matter what.
Enemy: Stefan.
Younger Caleb:
Isabella "Bella" Marie Swan || 19 || Human || FC: Kristen Stewart.
First appears in: Book 1
Friends: She becomes close friends with Jason, Steven and Caleb. They are the only friends/family she has, since she lost her family in a house fire when she managed to escape.
Enemy: Stefan-Does not know that at first.
Younger Bella:
Stefan Ian Morgan || 20 || Vampire || FC: Paul Wesley
First appears in: Book 1
Friends: Bella?
Enemies: Jason, Caleb and Steven. They have hated each other for many years now.
~~~~~~~~~~~~~~~~~~~~~~~~~~~~~~~~~~~~~~~~~~~~~~
Layla Danielle Williams || 17 || Witch-Controls Nature || FC: Danielle Panabaker
First mentioned in Book 1, First Appears in Book 2.
Friends: She is close to Caleb and Jason-they are like her brothers. She also develops a bond with Bella. Steven is the one she is most closest to as they are in love.
Enemies: Stefan is her biggest enemy.
Book 1 is written in Bella's P.O.V apart from Chapter 5.
Book 1 Content:
Chapter 2-New Home 
Chapter 3-Visitor 
Chapter 4-Caleb's Pain 
Chapter 5-Nightmares-Caleb's P.O.V.
Chapter 6 (Part 1)-The Ancient Text 
Chapter 6 (Part 2)-The Son of Ipswich 
Chapter 7-Fallen Angel 
Chapter 8-Demi-God 
Chapter 9-Fight Vs. Friendship 
Chapter 10-Dream of the Future 
Chapter 11-Here comes Death 

Book 2: My Immortality
Written in Caleb's P.O.V, with s
ome parts from Bella's
Plot: Struggling with the death of Jason. Bella, Caleb and Steven find them selves fighting for their lives. As old enemies start to return, Bella learns the truth about who she really is. But what happens when the fate of everyone around her, lays in her own hands?
Book 2 Content:
Chapter 1-Truth Comes Out 
Chapter 2-The Task
Chapter 3-The Portal 
Chapter 4-Two Sides To Me 
Chapter 5-Danver's Restaurant and School-Time Talk 
Chapter 6-The Deadly Lesson 
Chapter 7-Time for Change
Chapter 8-Control of Emotions 
Sneak Peaks Of Chapter 9
Sneak Peaks Of Chapter 10
Chapter 9-Aftermath Of The Fire
Chapter 10-The Coca Cambrai Cabin
Chapter 11-Part 1: The Question
Chapter 11-Part 2: Half Lit
Book 3: The End of Silence (Coming Soon)