Needs "Edward Cullen" Substitution
Dear ___________,
You have been accepted to join one of the finest schools of all. Bridgerwater Academy, with the coolesat teachers, best dorms to stay in, and plenty of electives to choose from. If you screw up, you're out. I can't wait to see all of your amazing talents.
~Headmistress Esme Cullen
Alright people, you know who you are and if you joined this roleplay, so please remake your character and we will just pick up where we left off. Thank you.
Teachers
Name: Edward Cullen
Age: 24/187
Species: Vampire
Crush: TBA
Power: Reading Minds
Subject: Music Department
Biography: Edward is a fun, loving teacher, who cares abput every bit of his students. He is there for them anytime they need him, and only disciplines when necessary. He knows it's wrong to date a student, but he feels very strongly for Gracelynn. I guess you could say he's the typical, confused guy about his love life, but it's not that typical.
Played By: The Four brothers corps.
Name:Isabella Marie Swan
Age:looks 18 but really over 1000
Species:vampire/werewolf//mermaid/angel/demon
Crush:edward cullen
Power:sponge
Subject:Drama
Biography:doesnt remember her past
Played By:♥GREEN FANTASY GROUP♥
Students
Name: Gracelynn Johnsons (Grace, Gracie)
Age: 17/104
Species: Half-Vampire
Crush: Edward Cullen,Conner
Power: Reading Minds, Telekineses (The ability to move objects with your mind)
Talent: Singing, Dancing, Playing Instruments,Photographer, Acting, Fashionizing
Biography: Gracelynn is used to being popular, loved, and the center of attention. But she feels like she's missing something. Love. When she meets Edward Cullen, the music department teacher, everything changes. She feels safe again, she can tell him anything and not worry about himn judging her. She loves him. She wrote over and over again on a piece of paper (currently hanging on her dorm wall) "He's the only reason why I wake up in the morning." Gracelynn has a bit of an anger issue, so when someone pisses her off, they're in for it. She's tired of being used and judged by her looks, knowing she's too pretty, and she wishes that for a change, someone would try paying attention to her for herself, instead of her roommate, also known as her sister. Yeah, like that's going to happen.
Played By: MCRforever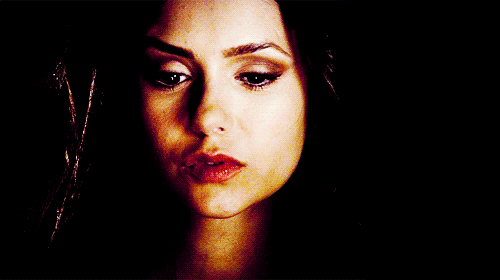 Name: Vazeria Marie Skyla Johnsons (Zeria or Ze)
Age: 16
Species: Hybrid [Vampire/Angel/Werewolf]
Crush: Edward
Power: Numerous things
Talent: Dancing, Singing, Writing, Acting, Directing, Special Effects, Editing, Playing Instruments, Make Up, Monster Make Up, Special Effects Make Up, Costumes, Play Director, Script Writer, Camera Girl, Photographer, Beat Maker, Rapper, And More
Biography: Zeria is the older sister of Gracelynn. Zeria was born around 1200, she is the only Vampire/Angel/Werewolf hybrid on Earth. She is very kind and compassionate but can be mean and cruel if you are to her. With every Angel comes a demon side...her demon side only comes out when she's reeeeeeeeeeeeeally pissed off. Other than that it barely shows. She joined the school because of all her talents. She has never had a boyfriend and nobody has ever liked her. She's 100% tomboy. She loves hanging out with all guys and playing sports/video games..most of the time her sister would see her outside with the guys or talking to people on Xbox. Edward is her first crush. She had never liked any guys before .. she always thought of them as older annoying brothers but she never felt attracted toward them. She knows her sister loves Edward but she can't help it especially if she imprinted on him. She doesn't show that she likes him like her sister. She's not a show off unlike Grace who always has to show off to everyone, Zeria hides her emotions and feelings. A lot of her guy friends always make jokes when she's near Edward which makes it harder to hide that she loves him. But everytime she see him she thinks Like he would ever love me .. he'll love Grace .. like all the other guys :( She's also getting cyberbullied but never told anyone...)
Played By: ♚Ѵαℓɛитιиɛ™
Name: Kevin Robert Cornejo
Age: 17/1000
Species: Hybrid [Vampire/Werewolf ]
Crush: Zeria
Power: Telekinises, Mind Reader, Shield, Reads Auras, Dream Walking & Healing
Talent: Singing, Playing Guitar, Drawing, Writer & Acting
Biography: Kevin has been Zeria's best friend for..who knows how long. He'd never had an interest in Gracie because he thought she was a manipulating snob that wants every guy on the planet to love her. He had hated her the minute Zeria introduced him to her. Unlike most people, Kevin can always tell the difference between Zeria and Gracie. He started to fall in love with Zeria and thinks he imprinted on her but isn't sure if her did or not , since he just recently found out about his werewolf side. The bad thing is, Edward is starting to take Zeria away from him, Gracie's taking Edward away from Zeria, Kevin's taking Zeria away from Edward and Gracie's taking Kevin away from Zeria...it's basically a love square that's nonstop. He just wishes that he can just be with Zeria forever. Not having to deal with all of this drama.
P/B: ♚♡MCRforever♡♚
Name: Trixy James
Age: 117 (17) years old
Species: Vampire-Witch Hybrid
Crush: TBA
Power: Mind Reading, Shield, Witch Craft
Talent: Dancing, Singing, Playing the guitar, piano, drums.
Biography: She was in hiding with her parents. Her mother a witch, her father a vampire. when the villagers found out about her and her parents, the hunted them down. she escaped but her parents didn't make it. but over the years the knowledge of immortals died down, it was safer for her to travel. she's met a lot of immortals and hybrids but never a hybrid like herself. She's so lost until she finds herself at the Bridgewater academy fro the supernatural.
Played By: Dee Dee (Bella Cullen)
Name: Ceriss Burnt
Age: 19
Species: Vampire
Crush: No Crush
Powers/Talents: Not Discovered Yet
Bio: After desperately trying to resolve conflict with his younger brother, Ceriss finally decided that it was just a lost cause. His younger sibling was obviously too stubborn and angry to every want any kind of reconciliation. But Ceriss didn't let this keep him from doing what he believed needed to be done. He was going back to the academy to broaden his horizons and maybe open himself to more social situations...because Ceriss was starting to lose his social skills.
Played By: Ceriss
Name:Lillian Cartwright.(Lils,Lilly,Lil)
Age: 17/174
Species: vampire/werewolf/angel/fairy
Crush: Kevin
Power: Telekinises, Mind Reader, Shield,Control over all elements
Talent: Dancing, Singing, Playing the guitar, piano, drums,novel writing,acting,directing
Biography: Lillian is a 17 year old girl,who just wants to have fun.But what if that becomes impossible?The one guy she is hopelessly in love with doesn't even know she exists.Everyone's afraid of her because of her past.Will they learn that she is as fun and sweet as they come?
Played By: Renesmee Cullen (Clohe Dames)
Form For Teachers:
Picture or Gif (Limit: 5)
Name:
Age:
Species:
Crush:
Power:
Subject:
Biography:
Played By:
Form For Students:
Picture or Gif (Limit: 5)
Name:
Age:
Species:
Crush:
Power:
Talent:
Biography:
Played By: