Name:
Bella Swan
Full Name:
Isabella Marie Swan Cullen
Date of Birth:
September 13, 1987
Date of Change to a Vampire:
Sept 13, 2006
Originally from:
Phoenix, Arizona
Hair color:
Brown
Eye color:
Brown
Height:
5'4"
Type:
Human-later Vampire
Special Ability:
Shields herself and others from mental attacks
About Her:
Isabella "Bella" Marie Swan, later Isabella Marie Cullen, is an average, clumsy, accident-prone girl who moves from Phoenix, Arizona, to Forks, Washington, to live with her father, Charlie. Though many boys are attracted to her when she arrives, she falls in love with Edward Cullen, a mysterious boy she discovers to be a vampire. Desperate not to lose him, Bella vows to stay with Edward, even if it means turning into a vampire herself, despite Edward's wishes. In an effort to keep her safe, he leaves the town of Forks. Jacob Black, a werewolf from the Quileute tribe and the son of Bella's father's best friend, comforts her in that time and Bella falls in love with him as well.
Bella is described as an understanding, caring, serious, shy, and intelligent person, with a very dry sense of humor, and is noted for being very clumsy, and also stubborn. She has a very private mind, which is thought to be why Edward is unable to see her thoughts, and she is determined to become a vampire. She is also said to be terrible at lying, but occasionally demonstrates good acting ability. Bella becomes faint at the smell of blood, though this does not bother her once she becomes a vampire — this trait may also be the reason why Bella does not hunger for blood as strongly as most newborn vampires.
After Bella is changed into a vampire by Edward Cullen in Breaking Dawn, she becomes very beautiful-her already pale skin becoming even whiter, her hair becoming darker, and her lips becoming fuller. After her transformation she has the ability to shield her and others' minds from mental attacks. With her newfound ability, it is also discovered that Bella is incredibly self-controlled, much to the astonishment of the whole Cullen family-mostly Jasper. Bella learns to remove the shield from her own mind with the help of Kate, another vampire, and surprises Edward one night with all of her thoughts he has always missed out on.
Bella is described in the novels as being pale-skinned with brown hair and eyes, and a heart shaped face. Beyond this, a detailed description of her appearance is never given in the series. Stephenie Meyer explains that she "left out a detailed description of Bella in the book so that the reader could more easily step into her shoes." While Meyer stresses that "Bella's looks are open to interpretation", she does supply her own personal interpretation on her website, describing Bella as: "very fair-skinned, with long, straight, dark brown hair and chocolate brown eyes. Her face is heart-shaped—a wide forehead with a widow's peak, large, wide-spaced eyes, prominent cheekbones, and then a thin nose and a narrow jaw with a pointed chin. Her lips are a little out of proportion, a bit too full for her jaw line. Her eyebrows are darker than her hair and more straight than they are arched. She's five foot four inches tall, slender but not at all muscular, and weighs about 115 pounds. She has stubby fingernails because she has a nervous habit of biting them." Stephenie Meyer has stated that Bella's "tragic flaw" in Eclipse is her lack of self-knowledge. After being turned into a vampire, she describes having a more clear view of the world.
Her Early History:
Due to being human, there is no past for Bella Swan. Only the future lies ahead of her.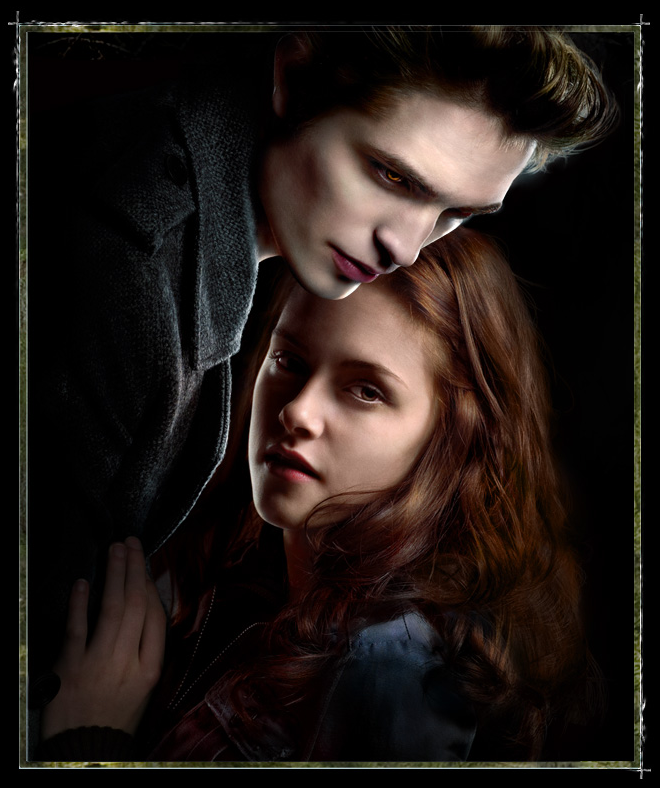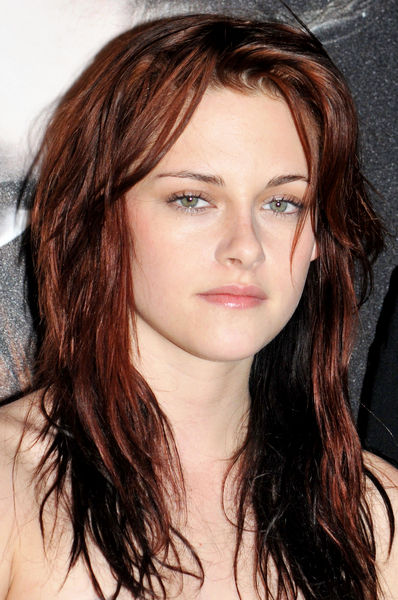 ________________________________________________________________________
Name:
Jacob Black
Type:
Human/Werewolf
Date of Birth:
1990
Originally from:
Forks, WA
Hair color:
Black
Eye color:
Brown
Height:
6′7
Special Ability:
None
About Them:
Jacob Black is Bella's best friend from New Moon and on. He is a Quileute Native American and a werewolf-although later revealed to be a shape-shifter as he doesn't transform on the full moon. In Twilight, Jacob plays a minor role, being a forgotten childhood friend of Bella's. In an attempt to learn more about Cullens, Bella flirts with Jacob, and he tells her tribe legends about them being "the cold ones", or vampires. After Edward leaves Bella in New Moon, Bella spends much of her time with Jacob, trying to heal her broken heart and move on. Though at first only a friend, Jacob later falls in love with Bella. Although he spends most of his time in Eclipse trying to win Bella, but it proves to only create more tensions in their already fragile relationship. In Breaking Dawn he imprints —an involuntary process in which a werewolf finds their soul mate— on Bella and Edward's daughter, Renesmee. Bella is furious a Jacob for imprinting, but comes to terms with it towards the end of the book. Known for his tall stature-which escalates after his transformation-and dark good looks, Jacob easily is a charm and comfort to Bella when she has to deal with her loss of Edward in New Moon. Jacob is sensitive and compassionate, which allows him to fall for Bella. As a werewolf Jacob grows quickly passing the Alpha, Sam Uley, which brings to the readers attention that Jacob is the true blood Alpha. Jacob, however, does not want this responsibility until Bella's life is in danger due to a decision made by Sam in Breaking Dawn. As a wolf Jacob's coat is a rusty brown.
Their Early History:
Werewolves in the Twilight universe do not age, as long as they regularly phase into wolves. They heal quickly, have enhanced physical speed and strength, and can communicate telepathically with each other while in their wolf forms. It is later revealed that the Quileute tribe "werewolves" are not true werewolves because they don't transform according to the lunar cycle. Instead, they are shape-shifters who take the form of wolves, while the "Children of the Moon" were considered true werewolves.