Welcome to our page!

Our Story Alec, Anna, and Jason were born as wolf pups and throughout their wolf pup life, the three of them went everywhere together. When they became mature, strong, and old enough, Luna the Spirit Wolf of the Northern Lights gave them the ability to transform into humans. So now, the three of them remain a pack. They've also grown to like Abercrombie as well to fit in with others. And by observing how other people around them act, Alec, Anna, and Jason act like normal teenagers.

I'm Alec! I'm 15 years old and I'm single, so...if you're a girl out there lookin' for a cute guy like me..I'm the one! I'm easy-going, fun-loving, and just a great guy to be around!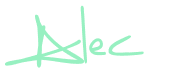 My name is Anna and I'm 15 years old. I found someone that truly loves me. His name is
Justin
and he's from
♫The Melody Pack♫
*smiles* I'm cute, friendly, and coopertive. You lookin' for a BFF? Well, I'm the gal you're lookin' for! *grins* One of my besties is
Carter Ethan Black
. He's a good friend. *smiles* My random buddy/other bestie is
Lizzy
! She's cool! *grins*
"I love you Anna with all my heart, I will do anything for you. I couldn't bare of losing you. You're my life, my soul, my heart, my everything." ~Justin, my boyfriend.

A lovely present from Justin! It's beautiful!

I'm Jason. I'm 15 years old. Single, too. This hat? On my head? It's awesome, it's mine, and you can't have it! Sorry about that. Just "protestin'" about the hat. I'm cool, smart, and totally awesome. Spend some time with me, and let's get to know each other!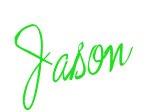 Hackers!
Hiya! Maddi Here! I'm hacking Alec's account! HeeHee..I Feel Naughty..[giggles] I am soo bad!! But it's a secret so Shh!!![giggles] Alec is soo Awesome! He thinks my closet looks like an avalanche and loves jumping on his bed! Oh! And You Can't Forget Those Ice-Cream Fights and making fun of Haylie..Yes, Goood Times [laughs] Anywayz...Echem! That's about all..So..Bye Bye!
Okay its Kenzies turn to hack.! Im hacking my lovely friend Jason.! Shh dont tell.! [Laughs] He is stupid and drowns me out with his head phones but i love him to death .. as a friend.! He can never tell you what he wants to other than he is to "manly" to go ice skating.! [laughs] notice the qoutation marks.! Thats it for now.! <3Kenzie.!
~*~*~*~*~*~*~*~*~*~*~*~*~*~*~*~*~*~*~*~*~*~*~*~*~*~*~*~*~*~*~*~*~*~*~*~*~*~*
Hiya. I'm Shelby from the Crazy People page here hacking Jason. He's R34LLY cool. If your on this page, then your talking to some awesome people. Well I'm not sure what else to say! But Adios! ~$hElBy