Hello World! You have been lucky enough to stumble across my page. So sit back, 
Relax, and enjoy the show.
Okay, you see this girl? No, not that girl, THIS girl. Yeah. Her name is Nikita Isabella Eryn Alexis Lee. But she goes by Niki or Kiki. She is biracial, Half Latina half white. She was born in London,England on June 11th 1993, along with her two sisters. Yes, she's a triplet.
She lived in London her whole life until around Late 2010/Early 2011 where a Student Program at her school gave her chance to go to USA for free as long as she kept a certain grade level and status. She moved to Georgia with her mother. ((Photo is the first picture she took when she arrived at her new home :D))
She is in Drama! She loves to sing and act and dance.She's been in some school plays. :)
She also likes modeling. But not for those boring magazines or businesses or TV ads. She likes to model for painters and random photography.Like the picture above. :D
She LOVES Glee. Like, waaay too much. So much she spends all her time covering their songs, spending all her money on Itunes buying their songs,episodes,DVDS,concerts,and posters. Especially autographed ones. Her dream is to meet Chris Colfer ((MY BB!!)),Darren Criss (STARKID FOR LIFE!),Heather Morris,Naya Rivera, Kevin McHale (NLT <3) Lea Michele,.....pretty much the whole cast.
Now, turn your eyes from the girl and look at this sexy piece of Haven! You see him? Yeah, that's Maxwell-James. Or as most girls call him Maxxie,while guys call him Max. He is my best friend,and boyfriend of about six months.He is totally awesome :D! On Valentines Day of 2011, he gave me a promise ring. While I was walking down the hallway at school he thrown a Poke-Ball (you know, those things from Pokemon) at me screaming I CHOOSE YOU. Then walked away causally. When I picked the ball up and opened it BOOM there was a ring inside! It was such a happy day! :D I've never smiled harder. From that day on we have been promised to each other.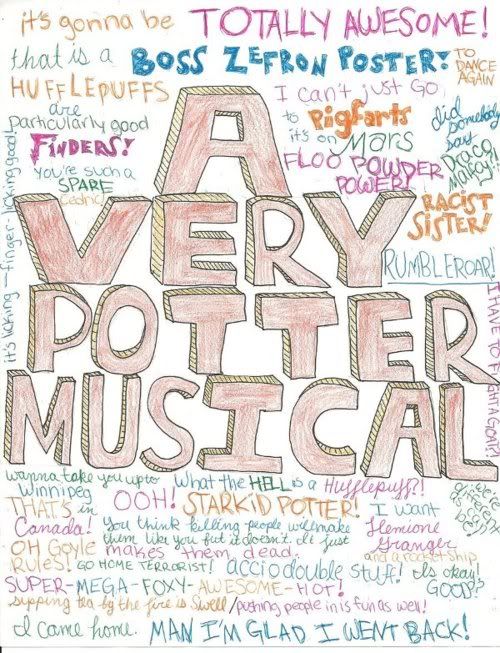 This, is a poster I made in class while very bored. If you don't know what A Very Potter Musical is, or Harry Potter, WE CAN NOT BE FRIENDS. So I suggest you leave. Like now. xD. Anywhoo. I'm a Starkid, a Starship Ranger,and a PotterHead. DEAL WITH IT.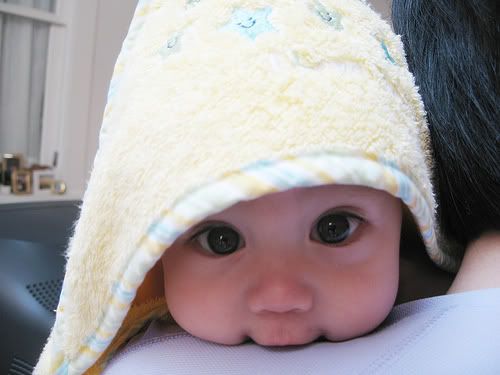 THIS little bundle of joy is one of my favorite people, Kurt-Chistopher A.K.A K.C. He is my God-Son. :) He is named after Christopher "Chris" Colfer,and Kurt Hummel, Chris's character on Glee.Why? Because Chris is one of my favorite actors,as done so much for the world,is an inspiration,and truly an angel. Kurt? Because he is hilarious,my favorite character,and just wonderful. Anywhoo, K.C. means the world to me. His mother was my best friend, and she passed away after childbirth. (R.I.P. Lily :/) Max and I were appointed Guardians after her death, but since we are still in school we've been trading custody with K.C.'s grandmother. But we do plan to adopted him some day. :)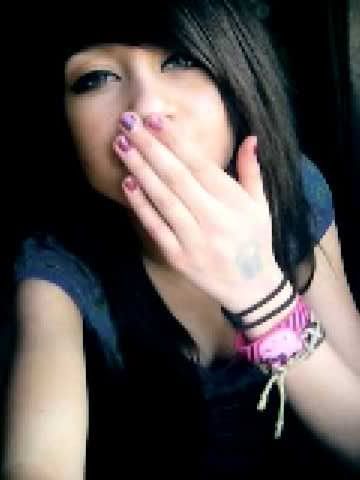 Well,there you have it! Pretty much everything you need to know about me! Hope you enjoyed reading this. Bye! TTFN! Adios! :D
 ~♥Kiki