Name: Carlisle Cullen
Goes By: Carlisle
Nick Names: Doc,Dr Fang,Cullen
Age: 116 years old
Species - Vampire
Status - married
To who- Esme Cullen
Virgin - No -Laughs-
family members- Esme ann -Wife- Edward -Son- Emmett -Son- Jasper -Son- Bella -Daughter- Alice -Daughter- Rosalie -Daughter- Renesmee -Grandgaughter-
I've lived a long life. To gain some understanding of who I am, you must get to know some of my history. It is a story like no other, and without the events that have taken place in my past, I would not be the individual that I am today. In fact, I wouldn't even exist. I am Carlisle Cullen the son of an Anglican pastor, born in 1643 London, England during a time of religious and political upheaval. My mother died giving birth to me. My father an intolerant man led hunts for werewolves, witches, and vampires. You must understand that during this time, things that many consider merely myths and legends today were a part of everyone's reality in the 1600's, and were widely feared. In an attempt to rid the world of evil and sin, many a time, these groups would end up killing innocent citizens -- of course the real creatures that he sought were not so easy to catch. As my father aged, I was put in charge of the raids after these creatures. I was reluctant to be apart of it. Not eager about killing as my father was, but I followed through for my father. At first,I was a disappointment; I was not quick to accuse, to see demons where they did not exist. I was intelligent enough to find a real coven of vampires inhabiting the sewers of London. This discovery came to be the most significant day of my existence, for it was on this day that my life ended, and my new life began. I led the hunt after these vampires, and in the chaos that ensued. The people gathered their pitchforks and torches, as I waited where I had seen the monsters exit into the streets in my attempt to capture one of the vampires.
Full Name: Esme Anne Cullen
Status: Vampire
Love Status: Married
Date of Birth: 1895
Date of change to vampire: 1921
Originally from: Columbus, Ohio
Eye color: Vampire gold/black
Height: 5'6"
Personality traits: Ability to love passionately
In 1911, Esme broke her leg falling out of a tree she had climbed. her family lived on a farm on the outskirts of Columbus. The Locol doctor was away, and it was after dark by the time they got her to the small hospital in Columbus. Itreated her insteed. It was my last month in the town. She never got over the experience.
Esme was the last of her friends to marry. Esme was thinking of moving West to become a school teacher, but Esme's father didn't think it was respectable for a lady to live alone in the wild. The son of a family friend, a man with good prospects, wanted to marry Esme, and her father pressured Esme to accept. Esme was indifferent towards Charles Evenson, but not opposed to him. Esme married him in 1917 at the age of 22, and quickly found that this had been in a bad decision. Charles's public face was very different from his private face; he abused Esme. Her parents counseled me to be a good wife and keep quiet. When he was drafted to fight in WW1, it was a huge relief to Esme. When Charles came back in 1919, it was terrifying for Esme.
Shortly after Charles return, Esme discovered she was pregnant. The pregnancy was her catalyst to escape. I Esme couldn't let a child be brought into that home. She ran away in 1920 to live with her second cousin in Milwaukee, and then she moved further north when word of my whereabouts leaked to Esme's parents. She blended in easily, pretending to be one of the many war widows. Esme taught school in a small community outside Ashland. When Her baby died in 1921 from a lung infection just a few days after he was born, Esme had nothing left. She had no idea that I was working in the little hospital in Ashland when Esme jumped off the cliff outside the town. I remembered her, of course, as the happy girl she had been at sixteen. I didn't want Esme to die so i saved her. -SMILES-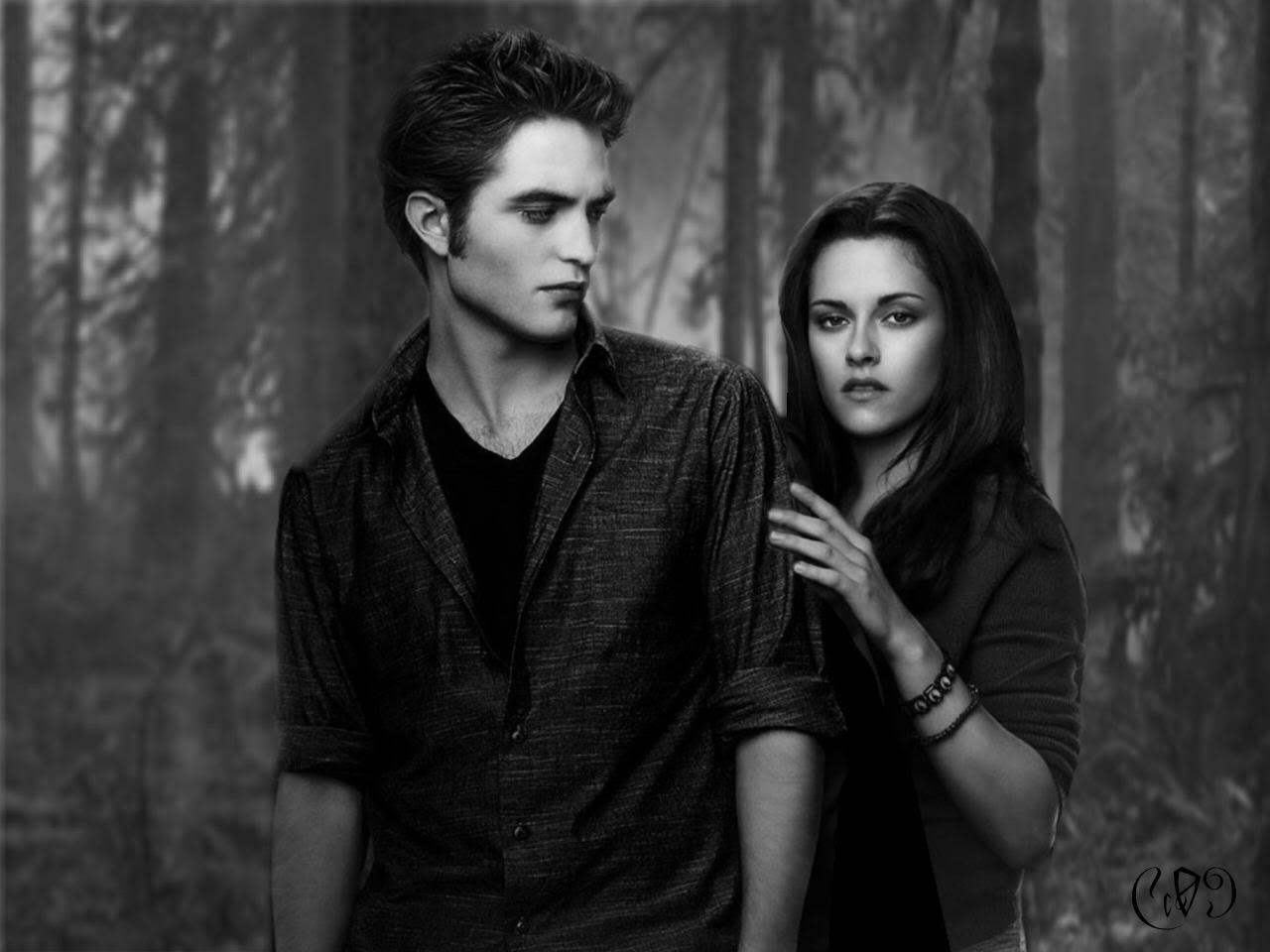 Full Name: Edward&Bella Cullen
Status: Vampire
Love Status: There Married
Date of Birth: 1901/1995
Date of change to vampire: 1912/2006
Originally from: Forks Washtion
Eye color: Vampire gold/black
Height: 5'6"6'2"
Personality traits: Mindreadder/Mintel Shild