. Kaycie Elizabeth Anna Liley 
-About Me-
Hmm My story::
Story::Hmm where to start? My Dad Owns Hans Coffee.|She laughed|Weird name i know.My mom Died when i was 4 of Cancer.I have two brothers Noah and Sampson.<3 I love them to death. I play the piano and Hope to get into juliard! Wish me luck! she smiled|I'm a Vegan.I'm fun,Never ever Really boring..well i try not to be. I'm Shy at first but when you get to knowme you'll figure out that i'm the exact opposite. 
Likes: I love sprinkles and icecream..which is odd..but hey thats me(::)Peace!Love<3 Bye
Basic Information
Name;;Kaycie Elizabeth Anna Liley
Nicknames;;Cupcake(Chris only)Cutie,lil' red,KC
Kaykay.
Looks;;Red hair and blue eyes,Tanned Skin
Siblings;;3
Likes;;Purple,Coffee,Reading,Awesome Nicknames,Funny People,Unique People
Dislikes;;Heartbreaks,Rude People/jerks,Heartbreakers
Personality;;Ask My Friends, They'll Tell Yah! XD
Habbits;;laughing ,Changing Looks,Making Faces,Patting/Petting Hair XD,Piggy Back Rides
Age;;17[Seventeen]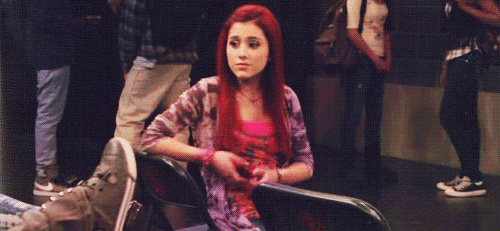 Friends.Are.Forever.
Hmm My best friends...so much i could say about them...hmm But i'll go by names(: <3
Bryce:My mustaches buddie
Cryan:Amazing wee been friends for years and i still love ya(':
Corey:The scary but awesome song writer.
Annamarita:My bestie boo for life!
David:The weirdest most scary person ive ever met thats just about as amazing as i am!(: Kidding but he is deffinatley my best best best best best friend.
But.Others.Are.Whatever
Wow...Hmm David where do i start to describe him.This boy has been through everything with me...He saved me when i thought no one could.Hes my best brother in the whole world and i couldnt ask for a better one...he's amazing,wacky,strange,bizzare,insane,
amazing,cutiepie and he's funny. The guy that gets his heart is a lucky boy.YEah he's my older gay bro and he's amazing.||she laughed| I love you to bite bits!He's my lady gaga buddie.|She giggled|
XO--Lil'Red.
♥Live like you were to die tomorrow:)
If.I.Fall.willYou.Catch.Me? 
Well this box happens to be for my amazing bff/boyfriend/amazing crazy guy i know.
He's the sweetest guy i've ever known and i probally wont meet another guy like him.<3 He's sweet caring talented..cute, funny..Yeah i could probally go on forever with that list. He loves me even at my random moments/crazy momentSo i guess what i'm saying is that i love you chris.Ever since the first day i met you i knew that you were different.  But i didnt exactally i would be so lucky to be called yoru girlfriend...I know your probally smiling right now but just know its all true and i mean it.Your the only guy for me and that has my heart.And who knows where our future goes but as long aswe get to go together?It should be fun.
I love you-Cupcake.